PS Salon & Spa
LeadingAge Gold Partner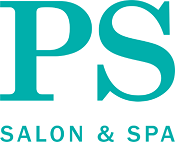 440-600-0020

PS Salon & Spa was founded with the simpled goal of transforming senior community "beauty shops" into professional salons and spas. Every service we provide touches three customers: seniors, family and friends and our community partners. PS has over a decade of expertise successfully:
Reducing the complexity of operating a successful salon and spa
Seeking opportunities to boost the marketability of our partner communities
Improving the quality of service in our salons and spas
Enhancing the level of service and quality of life for residents and their families
We manage all aspects of the salon and spa operation, including: staffing, training, licensing, operations, billing, supplies and marketing. Investing an unprecedented time, attention and resources, PS now has:
800+ community locations in 36 states
200,000+ seniors living in senior communities
4+ million services performed
1,300+ Employees (We call them PS Professionals)
To learn more about PS, please visit our website, www.salonps.com.
PS DELIVERS ITS SIXTH MILLIONTH SERVICE


On November 21, 2019, PS Salon & Spa reached an important service milestone and celebrated performing 6 million services at Kirkland Village in Bethlehem, Pennsylvania. The PS team will be honoring the resident who received the milestone service, and the PS Professional who performed the service at a celebration in the community.

At PS, we believe that our salons should enhance individual experiences and personal dignity through the celebration of beauty and shared humanity. Eleven years of living up to this commitment has allowed us to grow to 1,000 salons and deliver more than six million services to date.