PS Salon & Spa
LeadingAge Gold Partner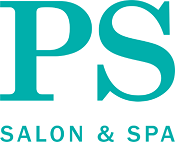 440-600-0020
PS Salon & Spa was founded with the simpled goal of transforming senior community "beauty shops" into professional salons and spas. Every service we provide touches three customers: seniors, family and friends and our community partners. PS has over a decade of expertise successfully:
Reducing the complexity of operating a successful salon and spa
Seeking opportunities to boost the marketability of our partner communities
Improving the quality of service in our salons and spas
Enhancing the level of service and quality of life for residents and their families
We manage all aspects of the salon and spa operation, including: staffing, training, licensing, operations, billing, supplies and marketing. Investing an unprecedented time, attention and resources, PS now has:
800+ community locations in 36 states
200,000+ seniors living in senior communities
4+ million services performed
1,300+ Employees (We call them PS Professionals)
To learn more about PS, please visit our website, www.salonps.com.
PS Lifestyle Named a 2018 Top Workplace by The Plain Dealer
Our portfolio has grown and also includes:
PS Design & Procurement delivers unrivaled expertise and consultation services in senior community salon and spa design, space planning, professional equipment selection and procurement.
New Activity & Engagement Resource for Senior Living