FaceAge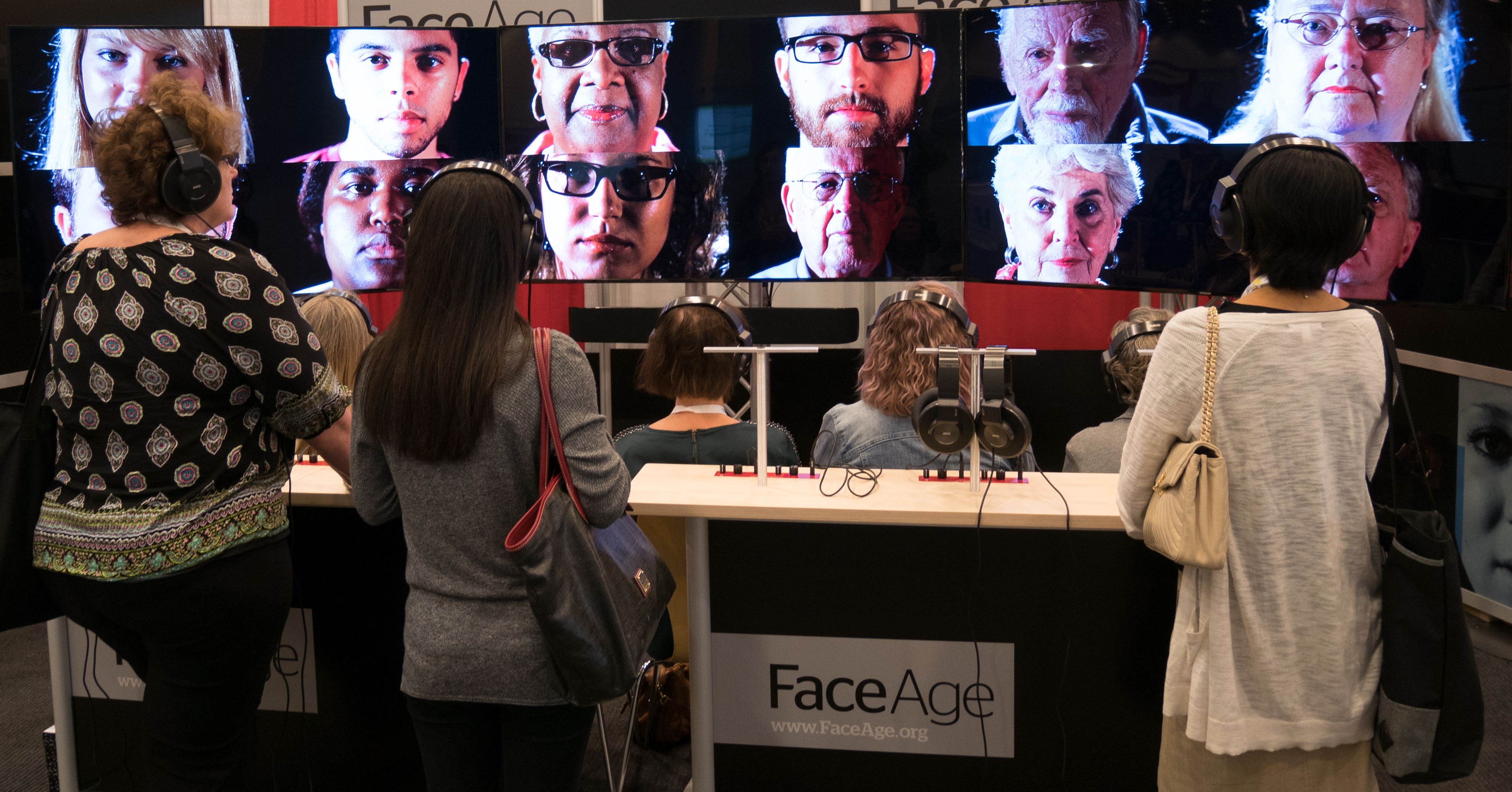 In alignment with our vision of an America Freed of Ageism, LeadingAge is proud to present FaceAge, an immersive three screen video series built around cross generational encounters. The series challenges perceptions and fosters introspective, builds acceptance, awareness and cross generational connections.
FaceAge Theater
Sunday - Wednesday
8:00 a.m. - 5:00 p.m.
The FaceAge Theater will offer immersive hour-long showings of all six FaceAge Chapter films, followed by a conversation with the FaceAge team of filmmakers and training facilitators. FaceAge's award-winning video program weaves together six interconnected chapter films in which young adults (18_22) and older adults (65+) reflect on life . FaceAge sparks meaningful, positive impact on the relationships between generations and groups. Come to view the films and learn more about how the FaceAge can partner with you for cross-generational community engagements, workforce trainings, multi-disciplinary educational programs, and a broad range of cultural programming.
FaceAge Participatory Experience Workshop
Tuesday
3:30 - 5:00 p.m.
Join us and experience first hand what an event in your community could look like. LeadingAge and FaceAge are teaming up to to produce an event where attendees are invited to choose to participate or just observe how FaceAge films lead to powerful community engagement and conversations about positive aging. The FaceAge platform is a breakthrough mechanism for establishing a meaningful, positive impact on the relationships between generations. Not for CE credit. Please select this option on your registration form.