Designed to be the central hub of PEAK driving even more traffic into this unique networking space:
Complimentary coffee during open hours—BaseCamp will be the only location in the conference with free coffee
Complimentary buffet lunch served each day
New Dedicated Hours around prime networking times
Open Door Policy for Kiosk Hosts to schedule your own private appointments with prospects in the space
What's New Campaign: Promoting Your NEW NEWS to LeadingAge member attendees in several ways. Share your news like never before
Take a look at the experience from BaseCamp at last year's PEAK Leadership Summit.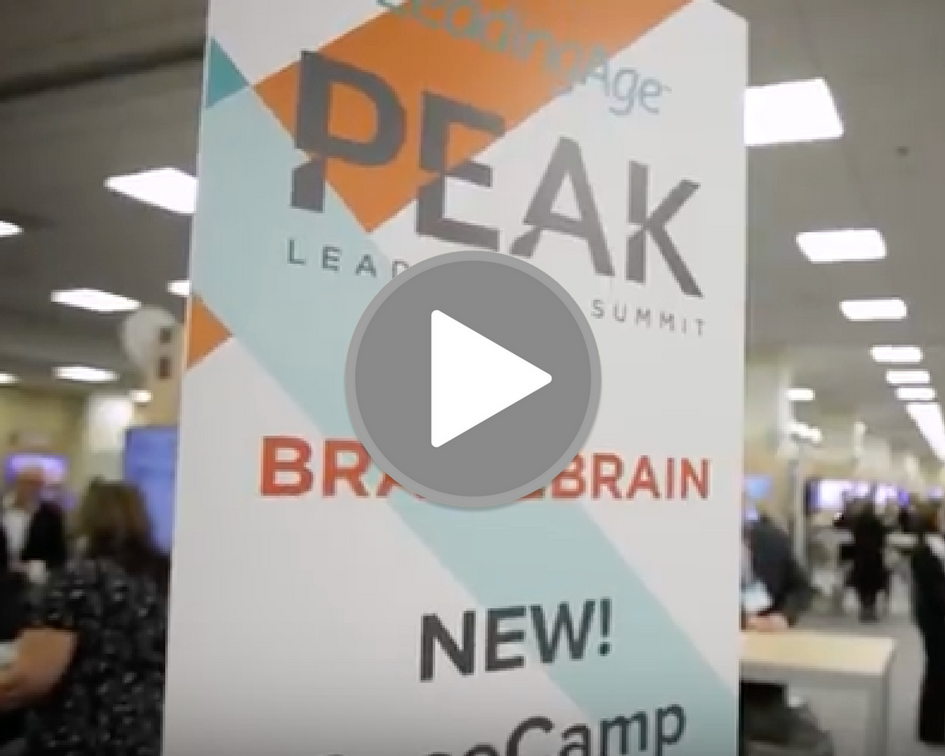 Levels of Participation
Zone Champion: Investment $20,000
You are the official host of this area and positioned as the primary knowledge leader. Your Zone is branded with your company name and logo. Zone Championship includes:
Company branding of Zone structures
Opportunity emcee Learning Stage
Opportunity to create content and speakers with assistance of LeadingAge Staff
Expert Kiosk package, with branding on plasma screen
Full Page Full Color Ad in the Snap Shot publication
Branding on promotional materials
Furniture, AV and Wi-Fi
Opportunity to present 7 sessions
Opportunity to staff zone with up to 8 experts with Full Registration.
Company listing on PEAK mobile app and website
Expert Kiosk: Investment $5,500
Host a kiosk to provide attendees with the important knowledge on how your company's products and services address their needs within a specific topic area. The BaseCamp format allows for more one on one strategic conversations to share "What's New" and how you can partner with provider organizations. Expert Kiosk Host fee includes:
Kiosk with logo and monitor
4 Full PEAK registrations
Wi-Fi and electric
¼ page color ad in BaseCamp SnapShot
Company listing on PEAK mobile app and website
Start Up Zone: Investment $1,375
Start-Up Companies are encouraged to participate in the Start Up Zone to connect with potential customers, partners, investors. To be considered for the Start Up Zone, you must complete the Start Up Qualification section on the BaseCamp Application and select the Start Up Zone option. Upon review and approval, you will be sent a confirmation with more details. The Start Up Zone fee includes:
10 minute product demo/presentation
Cocktail table with signage
Logo and/or company name on signage and promotional material
2 Full PEAK Registrations
Wi-Fi and standard electric
Company listing on PEAK Mobile App and website
Each level of participation includes access to attendees at the Sunday evening Welcome Reception and Monday afternoon's BaseCamp reception.
CLICK HERE to access the online BaseCamp Application and reserve your participation level today. You can also email sales@leadingage.org if you have questions or need a LeadingAge ID# for logging in.
To enhance your visibility and expand philanthropy efforts for a cause close to members hearts and minds, be a part of the Great Minds Gala on Monday, March 19, 2018. This event takes place in conjunction with PEAK (not included in participation fees). Sponsorship, tickets by the table or individual tickets are still available. Visit greatmindsgala.org for more details.