A Bold New Way to Experience Business
Invest two days connecting with top decision-makers in the aging services field at BaseCamp March 19-20, 2018. Hosting a kiosk at the PEAK Leadership Summit's BaseCamp is an effective strategy for gaining brand recognition, building relationships, and doing business with professionals who have an immediate and ongoing interest in the kinds of products and services you provide. BaseCamp is a unique interactive environment that includes dynamic learning spaces, networking salons, presentation stages and hosted kiosks. This combination creates a collaborative synergy among participants that can translate into real selling opportunities for you.
Take a look at the experience from BaseCamp at last year's PEAK Leadership Summit.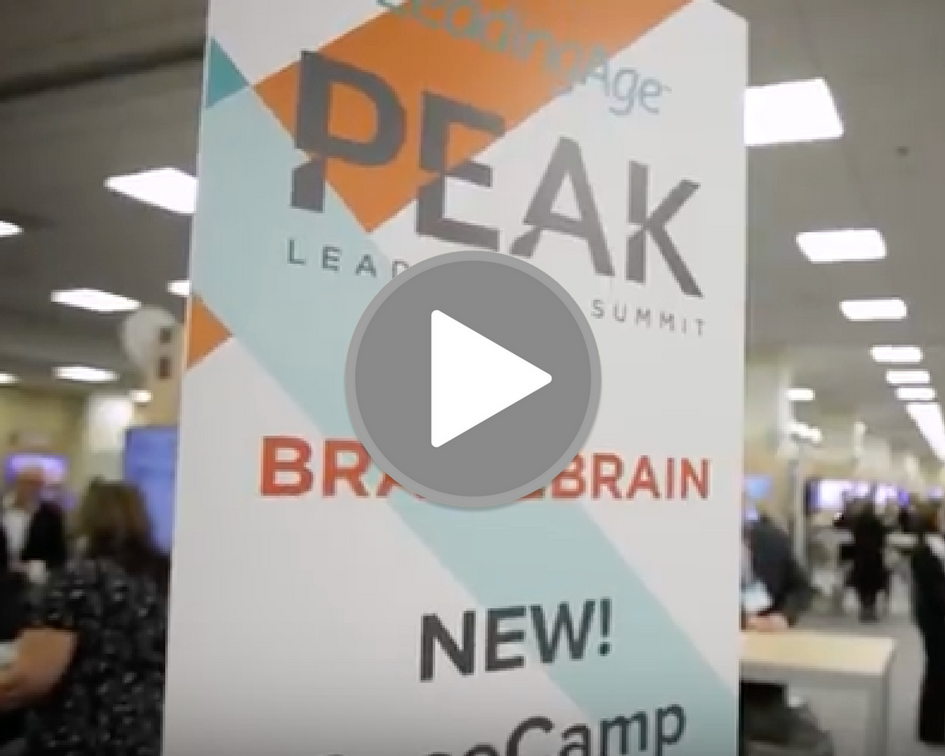 For more information on participating in Basecamp please contact sales@leadingage.org.
Levels of Participation
ZONE CHAMPION
You are the official host of this area and positioned as the primary knowledge leader. Zone is branded with your company name and logo.
EXPERT KIOSK HOST
Provide attendees with important knowledge on how your company's products and services help address their needs within a specific topic area.